Keep Safe! Disinfection Services for Residences in Rhode Island, Boston South, Metro West, MA
Paul Davis is here to help protect your residence in the Rhode Island, Boston South, Metro West, MA, region from COVID-19 with our cleanup services. Paul Davis continues to deliver first-rate emergency cleaning and restoration services, offering tranquility and reassurance through this global pandemic.
Keep Your Home Protected
Here are a few examples of the steps Paul Davis carries out to support your safety:
We use the best commercial-grade disinfectants: Paul Davis uses strong disinfectants during our sanitation process. We utilize advanced equipment to get rid of viruses, bacteria, microbial growth and other pathogens.
Take appropriate precautions: We know the gravity of sanitation, and that's why only qualified, healthy staff works. Before we begin a COVID-19 home cleaning job, we evaluate the health of our team and those residing in your home so that nobody is put at risk. Along with using face masks, our contractors wear shoe covers so that outside contaminants are not tracked into your property.
Educate: The Paul Davis team in Rhode Island, Boston South, Metro West offers our customers the up-to-date information about preserving their health and keeping their property clean after we have completed our job. Anyone can ask questions regarding the current situation and we will answer our best according to the most updated company information.
In order to safeguard you and your loved ones at home, the contractors at Paul Davis are available to provide you with a sense of safety and a clean property because we are ready to respond to biological hazards like COVID-19.
We Keep Safe for You
Transmitting coronavirus is quite easy when near an infected person or when you touch your face after being in contact with a contaminated surface. The contractors at Paul Davis maintain cleanliness and adhere to CDC guidance to make sure that we keep our customers safe. We use hand sanitizer consistently, wash hands for an appropriate amount of time with soap, sanitize surfaces and keep a safe distance of six feet from others.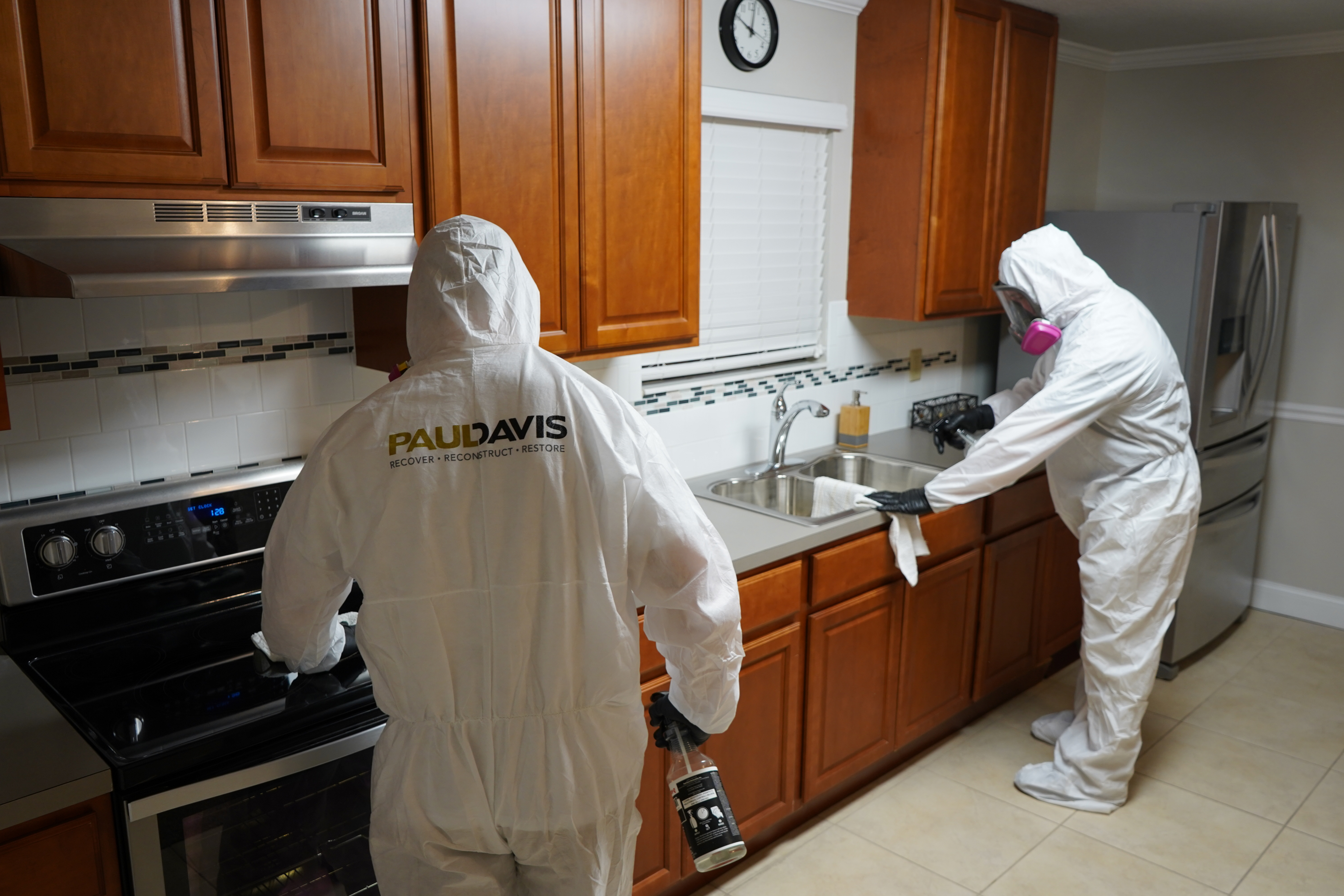 Let's Protect Everyone
Please notify us if anyone in your residence is dealing with health problems like a cold or flu. Cleaning, sanitizing and applying disinfectants is what the Paul Davis team does on a consistent basis. We utilize the tools to combat viruses, bacteria, microbial growth and other microorganisms, so you can rely on us to provide the reassurance you need at home.